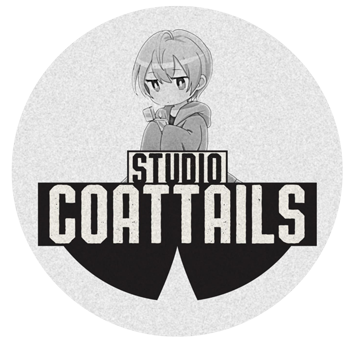 Salutations. Hello. Howdy. Hey there. Hi. We are running out of greetings and this is quickly becoming an issue.

We are Studio Coattails, a group of artists, musicians, writers, and programmers who aim to personify the abstract. Our primary focus is visual novels, although our goals rest firmly in the realm of multimedia.

Here at Coattails, emotion and atmosphere are the nucleus of our stories. "Personifying the abstract" isn't just a motto -- it's a philosophy. To articulate the unexplainable emotions that whirl around in us everyday, and to capture the charm and wonder of experiences we often overlook. One story might take place on a road trip through the desert, while another may take place entirely within a realm of dreams. Regardless of where we take you, we want it to be strange, wonderful, and thoughtful.



Studio Coattails was formed soon after the release of Highway Blossoms, a yuri visual novel that our founder co-created. Since its founding, we've grown in scope and have begun taking on multiple projects. Strangely, our coffee intake seems to have increased since then as well.