National Park Girls
A downloadable visual novel for Windows, macOS, and Linux
Please note that this is the first episode in the episodic visual novel National Park Girls. Future episodes will be available for purchase as DLC.
National Park Girls: Episode 2 - Happy Trails is now available to purchase here!
National Park Girls: Episode 3 - Daughter of Zion is now available to purchase here!
National Park Girls: Episode 4 - Eternal Evergreen Part 1 is now available to purchase here!


All Eve ever wanted was to protect and preserve the land, but after five years of being a ranger in Yosemite National Park, she's just about ready to throw in the towel. The people are careless, her co-workers are annoying, and thanks to an increasingly tight budget she can hardly do her job. Fed up and burned out, Eve lashes out, but after being transferred to a remote cabin post in return, she only finds herself more uncertain of the value of being a ranger. Soon after arriving, three strange girls corner her in the cabin. Not only do they claim to live there, but they also say they're the manifestations of Zion, Yellowstone, and Yosemite National Parks! Are these girls really who they say they are? Why is Yosemite so obsessed with her research? And why does one of them have a volcano on their head? Follow Eve as she gets closer with these spritely cuties that put the "natural" in "supernatural," and maybe even discovers a new kind of love for the parks.


Multiple episodes to enjoy! (Please note only two episodes are available at this time!)
Adorable character art and CG art from Satchely!
Gallery to view CG art and guest art
A wonderful original soundtrack
FULL English voice acting!
National Parks come to life as cute girls!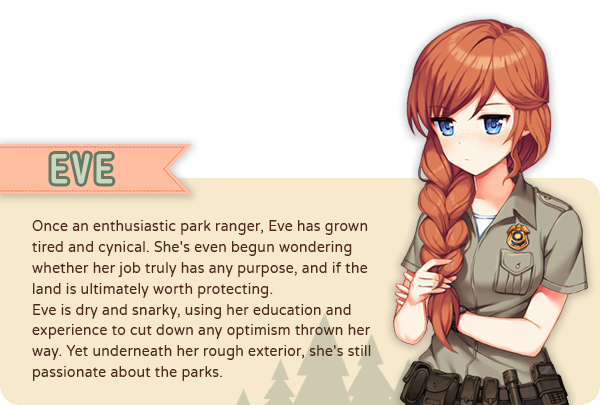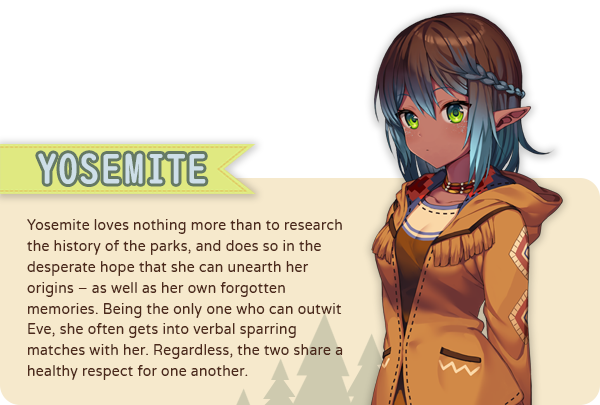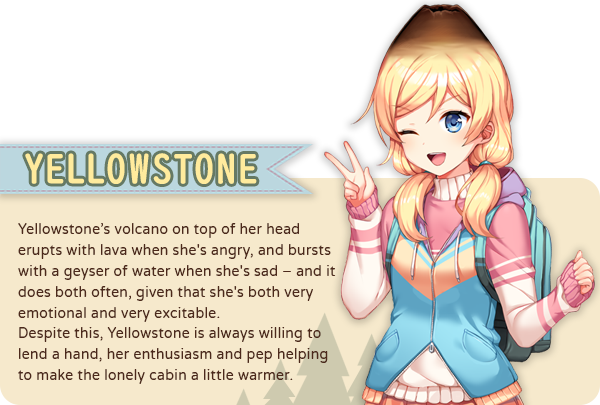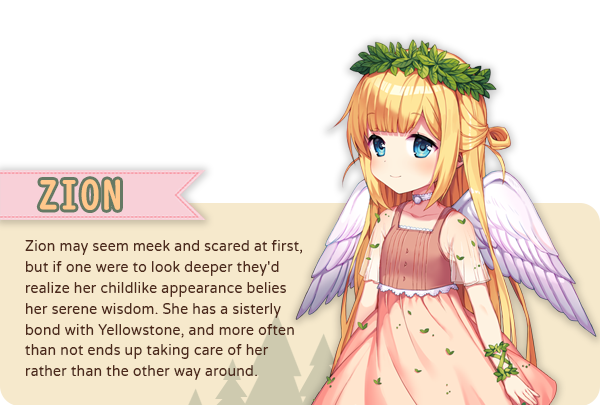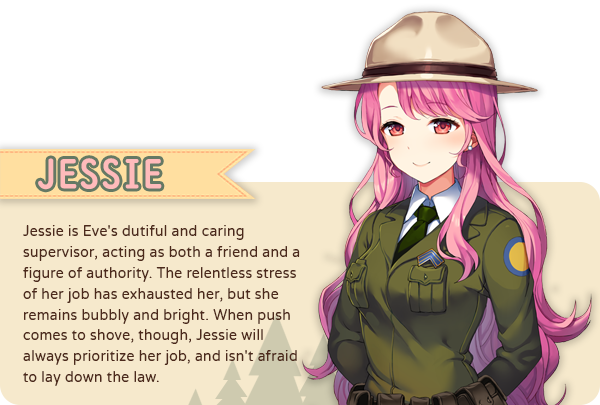 Purchase
In order to download this visual novel you must purchase it at or above the minimum price of $4.99 USD. You will get access to the following files:
NationalParkGirls-4.1.2-linux.tar.bz2
809 MB
NationalParkGirls-4.1.2-mac.zip
806 MB
NationalParkGirls-4.1.2-win.zip
823 MB
Comments
Log in with itch.io to leave a comment.
You've got me hooked with episode 1: After finishing it, I've bought episode 2 now :)
Got an e-mail from Sekai Project that Episode 4 is out on Steam now, but since I bought the game + all the DLC so far from here I went here to buy the new episode, but it doesn't seem like it's released on here yet....?
I played Episode one Cabin Fever and Absolutely adored it. This game is 100% worth the money especially for the voice acting and visuals.
Here's episode one if you guys want a sample of the game: